Green Tour
Ihlara Valley Tour
Our first stop will be at the Goreme Panoramic point where we will enjoy the magnificent view of the vast Goreme Valley.
After that we will head to the ancient Underground City populated by different civilizations over the course of history and learn about how they managed to live underground.
Later on we will visit Selime rock-cut monastery, which is the biggest rock-cut structure in all of Cappadocia.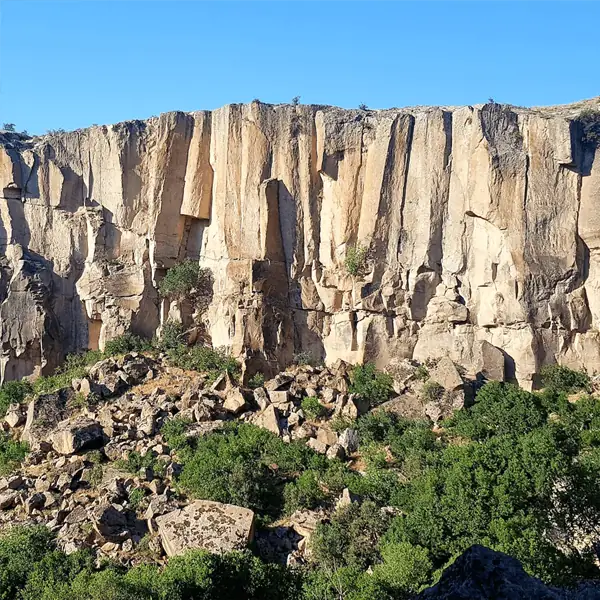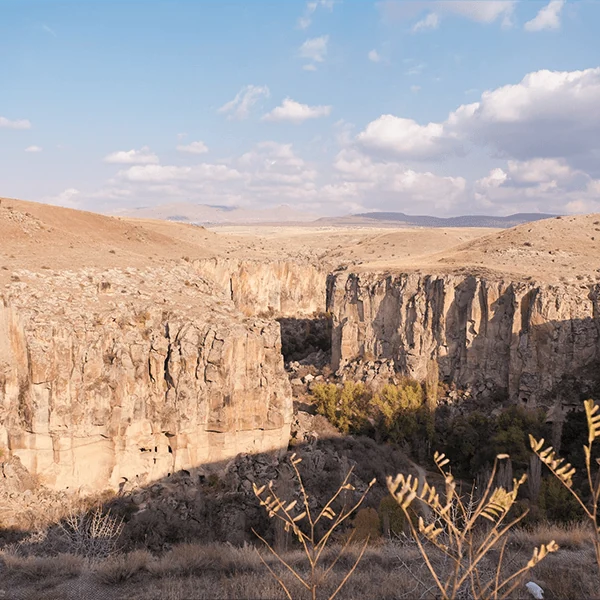 Our next stop will be in Ihlara for lunch. After lunch there will be a pleasant 3 km hike through Ihlara Valley, that is a natural green canyon as deep as 100 meters at some points.
There you will see cave churches with some unusual frescoes. Our last stop is the picturesque Pigeon Valley with a beautiful view of Uçhisar Castle