Blue Tour
Soganli Valley Tour
First we will visit Mustafapasa, an old and charming Greek Village. Then we will go to Keslik Monastery located in the middle of a bizarre landscape.
In the heart of the monastery is the Church of St, Michael with frescoes from the 13/14 Century.
From Keslik we will go to Taskinpasa Village. Here we find an old Medrese (religious seminary) which is not in use anymore.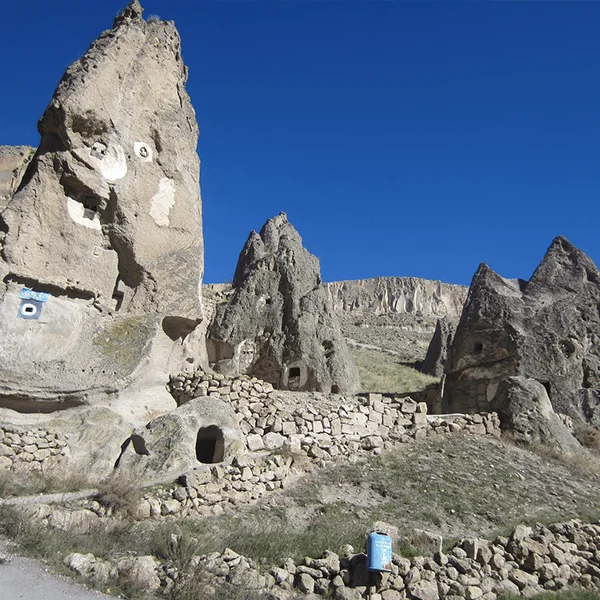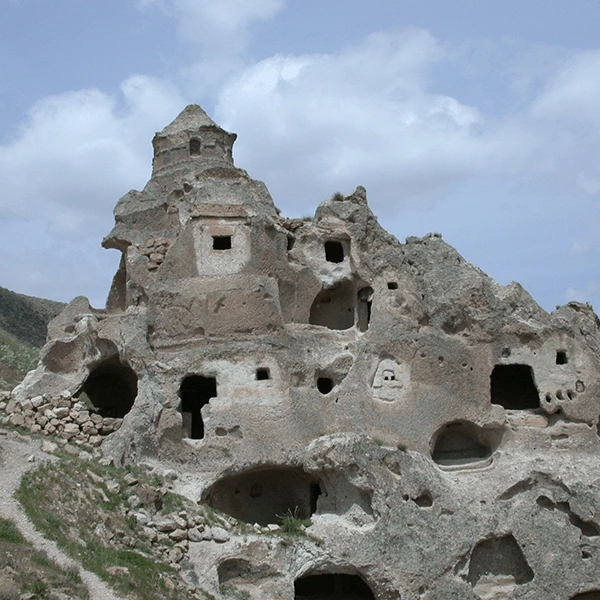 Later we will see the working archaelogical site of the ancient ruins of Sobesos with its mosaics and the outer buildings which are the first traces of a Roman and Christian settlement mix in Cappadocia.
Our next stop will be the churches of Soganli Valley, where we will enjoy our lunch before we go on to an underground city.